Intellectual Property Protection Organisation Pvt. Ltd.
Training and development to empower IP aspirants and businesses
At IPPO, we educate and nurture the knowledge of IP amongst young individuals, in-house corporates and those who wish to develop their career in the burgeoning field of Intellectual Property.
Counter budgetary constraints that are associated with law firms. With iStart, start-ups can protect their ideas, processes, content and other intellectual properties related to their business.
Safeguard existing practices to protect the core offerings of your corporation, regardless of them being patents, trademarks, copyrights, trade secrets or just employee knowledge with the right policies and procedures.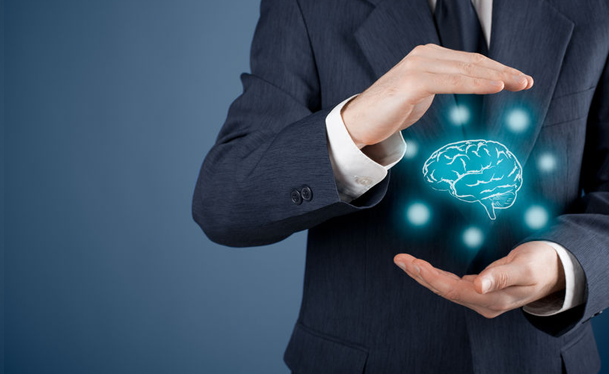 IP is more important than ever
Intellectual property has become one of the most important aspects of our lives. With the transformation of the world through art and science, there is an explosion of content all over the world, which needs to be preserved and protected. Your business ideas need IPR protection, which plays an important role in gaining a competitive edge in this market driven economy.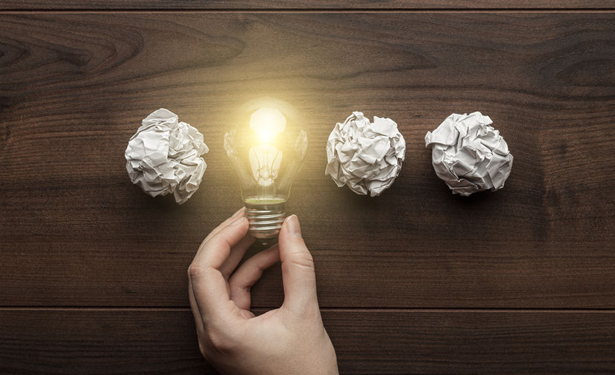 IPPO is the right place to start
The role of IPPO is to provide a central platform to entrepreneurs for various IP related activities that boost networking and implementation, as well as increase awareness through seminars and online guidance sessions. The Micro, Small & Medium Enterprise sector needs to focus on commercialization of technology, promotion of innovative products through IPR protection, implementation, awareness and training.
Facts and figures
"The domestic and foreign patents filed in India per million population are far less than other countries. India registered 34.4 patents per million population in comparison to 4,037 by Korea, 2,579 by Japan, 1,806 by USA, 607 by China and 357 by United Kingdom." – WIPO
Facts and figures
" According to the Economic Times, a large number of IP cases which include counterfeiting or piracy-related issues are all settled in favour of the IP owners."
Facts and figures
" Mumbai has had the highest number of patent applications filed with Delhi in second place in 2009-2011 and Chennai from 2011-2013, while Kolkata has consistently had the least number of patent applications filed." – PIB
IP in the news
Arnab Goswami changes channel name to Republic TV, gives in to Subramanian Swamy
A week after Rajya Sabha MP and senior BJP leader Subramanian Swamy filed a complaint against former Times Now editor-in-chief Arnab Goswami, the latter is changing the name of his newly announced venture from 'Republic' to 'Republic TV'. "There is an express prohibition from using the phrase 'Republic'...Your office may look into the use of 'Republic' and determine if it is prohibited to issue a licence under such name," Swamy said in the letter to the ministry.
Firstpost| 31-Jan-17
Big win: Delhi HC allows Natco to export generic Nexavar for R&D
Hyderabad: In a booster shot for city-based Natco Pharma, the Delhi High Court on Wednesday quashed Bayer Corporation's patent infringement plea, allowing Natco to export a generic version of Bayer's blockbuster anti-cancer drug Sorafenib Tosylate (Nexavar) API for research purposes.
The Times of India | 8-Mar-17
Export of a patented invention
In a significant development today, Justice Endlaw of the Delhi High Court held that 'export' of a patented invention for experimental purposes is also covered under Section 107A of the Patents Act, 1970 (India's Bolar exemption) and thus doesn not amount to patent infringement.
Make In India | 10-Mar-17
Tata Trusts joins hands with Lockheed Martin, DST for IIGP
NEW DELHI: Tata Trusts have formed a three-way partnership with the Department of Science and Technology and global aerospace and defense giant Lockheed Martin to provide seed capital and mentoring to social enterprises. The first version of the programme provided mentoring to startups in areas such as product commercialisation and offered inputs to develop intellectual property of the selected enterprises. Around 500 startups received such mentoring in the first phase and they went on to capture global and local market value of Rs 6,000 crore through their products and services, the partners said.
Economic Times Bureau | 10-Mar-17
S P Balasubrahmanyam receives legal notice from Ilaiyaraaja, raises copyright concerns
CHENNAI: Legendary playback singer S P Balasubrahmanyam has received a legal notice from music maestro Ilaiyaraaja for singing his compositions without his permission at various concerts. Balasubrahmanyam, who is currently on a world tour, said he would now render songs of other music composers at the concerts instead of those composed by Ilaiyaraaja following his objection to it.
PTI | 20-Mar-17
Copyright Board to be Merged with IPAB Under the Finance Bill, 2017 Passed by the Lok Sabha
According to the Finance Bill (2017) moved by the Finance Minister Arun Jaitley on Tuesday, the Copyright Board is set to be merged with the Intellectual Property Appellate Board (IPAB), which seeks to amend the Copyright Act for the transitioning of the functions of the Copyright Board to IPAB. The bill is said to be merging seven other tribunals as well.
The Wire | 23-Mar-17
New site to guide young inventors applying for patents
A number of colleges, in collaboration with the Institute of Electrical and Electronics Engineers (IEEE) — among the world's largest technical professional associations — is set to launch a website to encourage students to patent their innovations. The colleges that have banded together to spearhead this initiative include Sardar Patel Institute of Technology, Thakur College of Engineering & Technology and Alamuri Ratnamala Institute of Engineering and Technology.
DNA | 10-Apr-17
SC Gives Delhi HC Eight Weeks To Finalise Amendments To Ensure Speedy Disposal of Original IPR Suits [Read Order]
The Supreme Court bench of Justices Ranjan Gogoi and Navin Sinha, on Tuesday, October 24, gave the Delhi High Court, eight weeks to finalise amendments to its Original Side Rules and Practice Directions, in order to ensure speedy disposal of original Intellectual Property Rights (IPR) suits.
LiveLaw News Network | 24-Oct-17
MCA launches website of Cell for IPR Promotion and Management, mandates effective implementation of National IPR Policy
MCA launches official website of Cell for IPR Promotion and Management (CIPAM / http://cipam.gov.in/) of the Department of Industrial Policy and Promotion (DIPP). MCA states that, "CIPAM has been set up under the aegis of DIPP with a mandate to effectively implement the National Intellectual Property Rights (IPR) Policy."
Lawyers Connect | 25-Oct-17